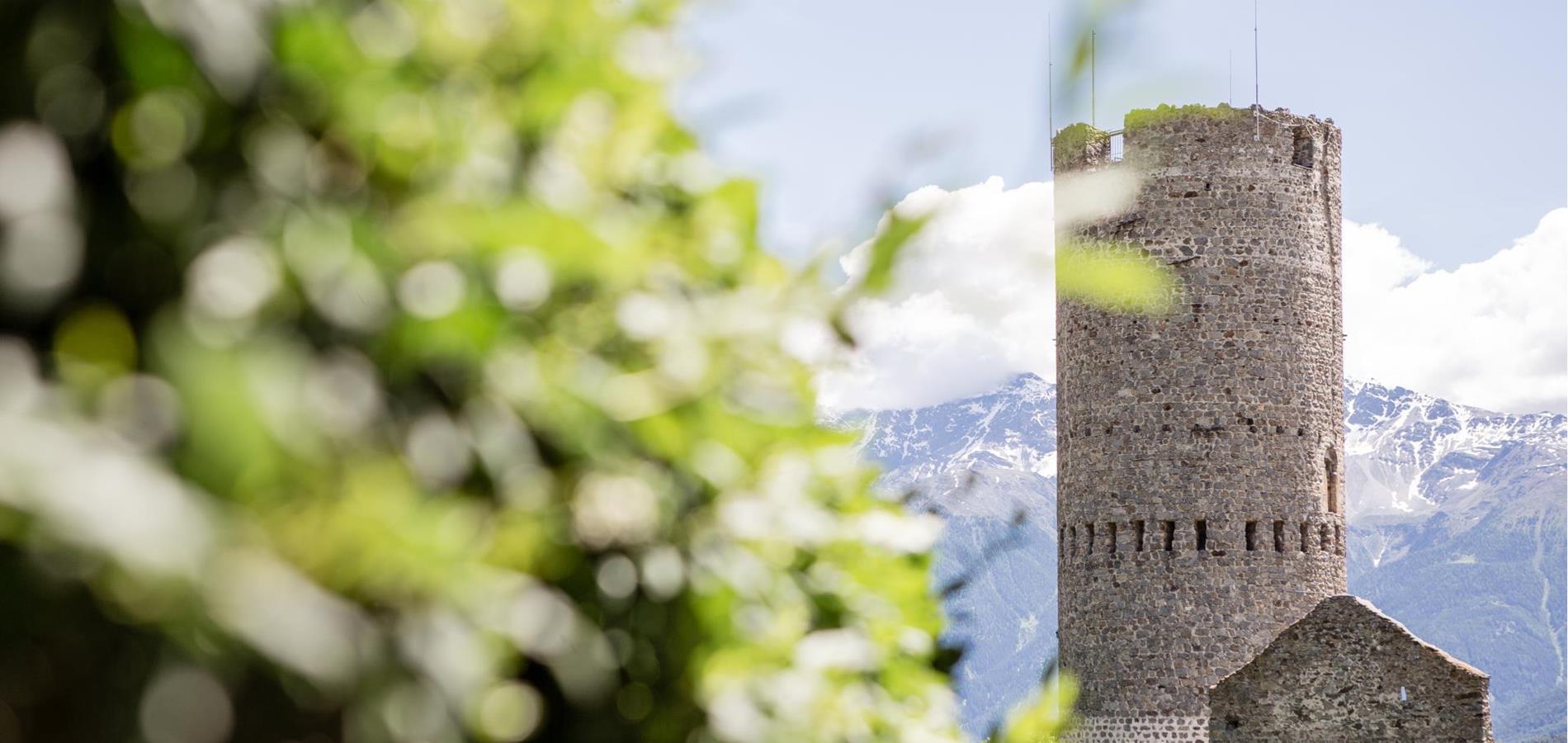 Fröhlichsturm tower
A fortified tower in Malles/Mals
The Fröhlichsturm tower, a keep from the 12th century that was built by the Lords of Mazia/Matsch, rises from the centre of Malles/Mals, a village of churches and towers. The former residential building is now only preserved as a ruin. Its stone blocks were used in the 19th century to extend the parish church.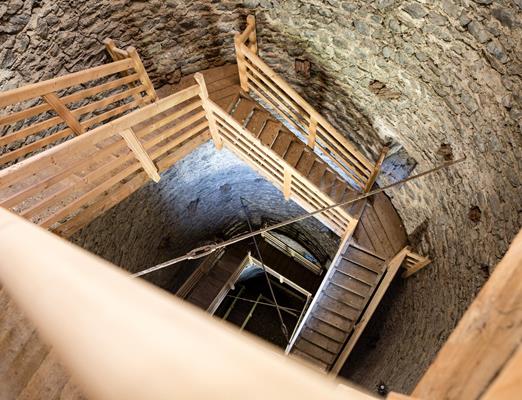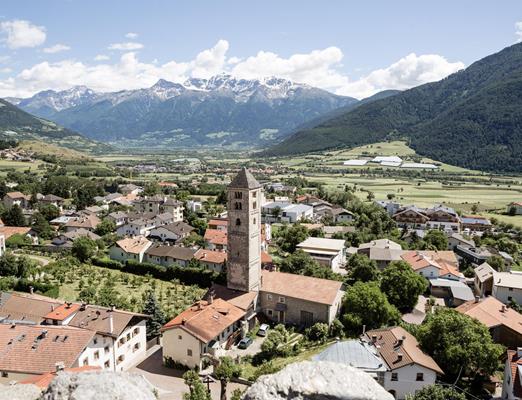 The property of the sovereign from 14th century onward, the fort served as the court seat for the Bishop of Chur. Later, however, it became the property of the Lords of Fröhlich, for whom it is named. What remains is the massive, 33-m tower made of regular stone layers with a circumference of 33.5 m. A number of openings in the walls show that originally there were battlements around the keep.

The exemplary restoration works performed a few years ago are the result of the"Freunde des Fröhlichsturm" initiative. A wooden interior staircase with 164 steps now leads to the viewing platform of the cylindrical tower.

The Fröhlichsturm tower can be visited on guided tours during the summer months.