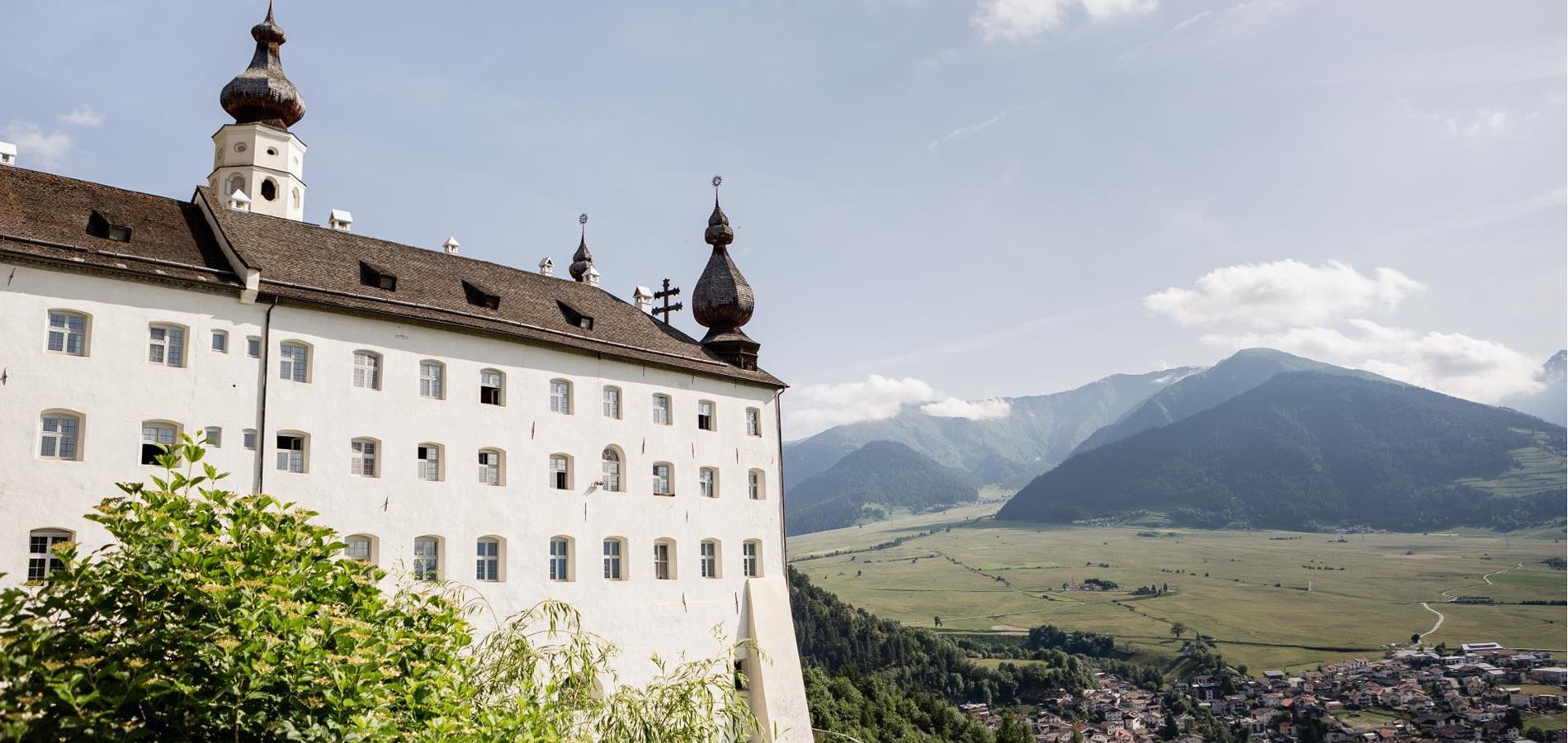 Marienberg monastery
The highest Benedictine abbey in Europe
A fortress of faith at an altitude of 1,340 metres, Marienberg monastery towers above the village of Burgusio/Burgeis in the Vinschgau valley of South Tyrol. Since its inception in the 12th century, it has been home to monks who observe the Rule of Saint Benedict of Nursia.

Originally founded by the Lords of Tarasp, the monastery was relocated to its current site around the year 1150. The crypt was then consecrated as early as 1160: initially used as a room for services and prayer, it subsequently became a burial vault. A stone framed circular portal provided access to the Romanesque collegiate church, which received a Baroque makeover in the 17th century.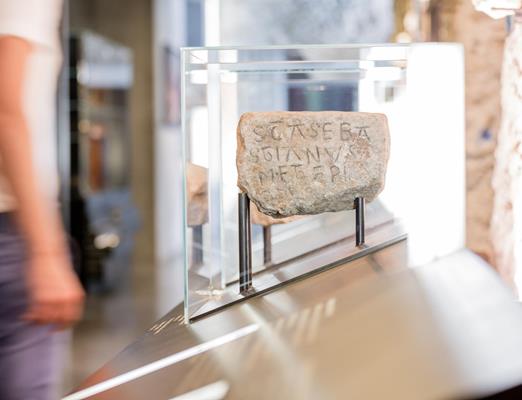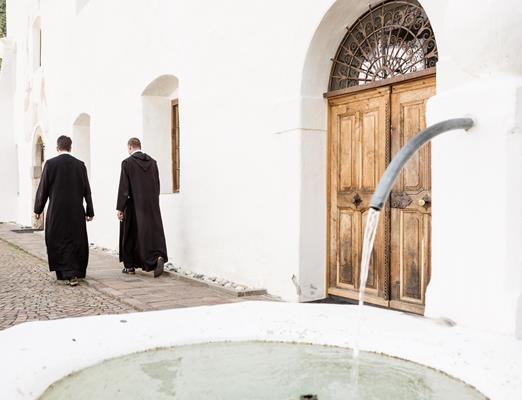 Idleness is the enemy of the soul.
Saint Benedict of Nursia (480–547)
In 1980, a series of valuable Romanesque frescoes were uncovered in the crypt after being hidden away for centuries. Presenting a unique vision of heaven, these featured depictions of angels that are undoubtedly among the most beautiful Romanesque artworks in the Alpine region.
Over the course of its dynamic history, the monastery was close to being dissolved on a number of occasions but remained the spiritual heart of the valley. As early as the Middle Ages, the monks dedicated themselves to pastoral work and education. Boasting both the monastery school in the abbey and the Merano secondary school, which was established in 1724, Marienberg served as a major influence on the province's spiritual elite.
Today, the monastery welcomes pilgrims and visitors interested in culture, offering a guest house, a museum, a monastery shop and seminar rooms for external events, courses and retreats. Men are also able to sample the full monastery experience for a limited period. In addition, visitors can sign up for guided tours.
Museum
The show rooms on the ground floor of the Marienberg reflect the history of the monastery and the region. Presented under the adage of "Ora et labora", objects, pictures, photographs and films provide an overview of the history of the monastery and how everyday life is spent behind its walls. Artworks and artefacts dating from the 11th century take visitors back to the early days of the monastery, almost 1,000 years ago. A variety of temporary exhibitions in the museum also offer a wonderful insight into the monks' lives over the course of time. Among the many attractions at the museum, the film discussing the Romanesque depictions of angels in the crypt is a particular highlight.
opening times: July 15 2020 - October 31 2020
Opening times Winter: December 27 2020 - January 5 2021