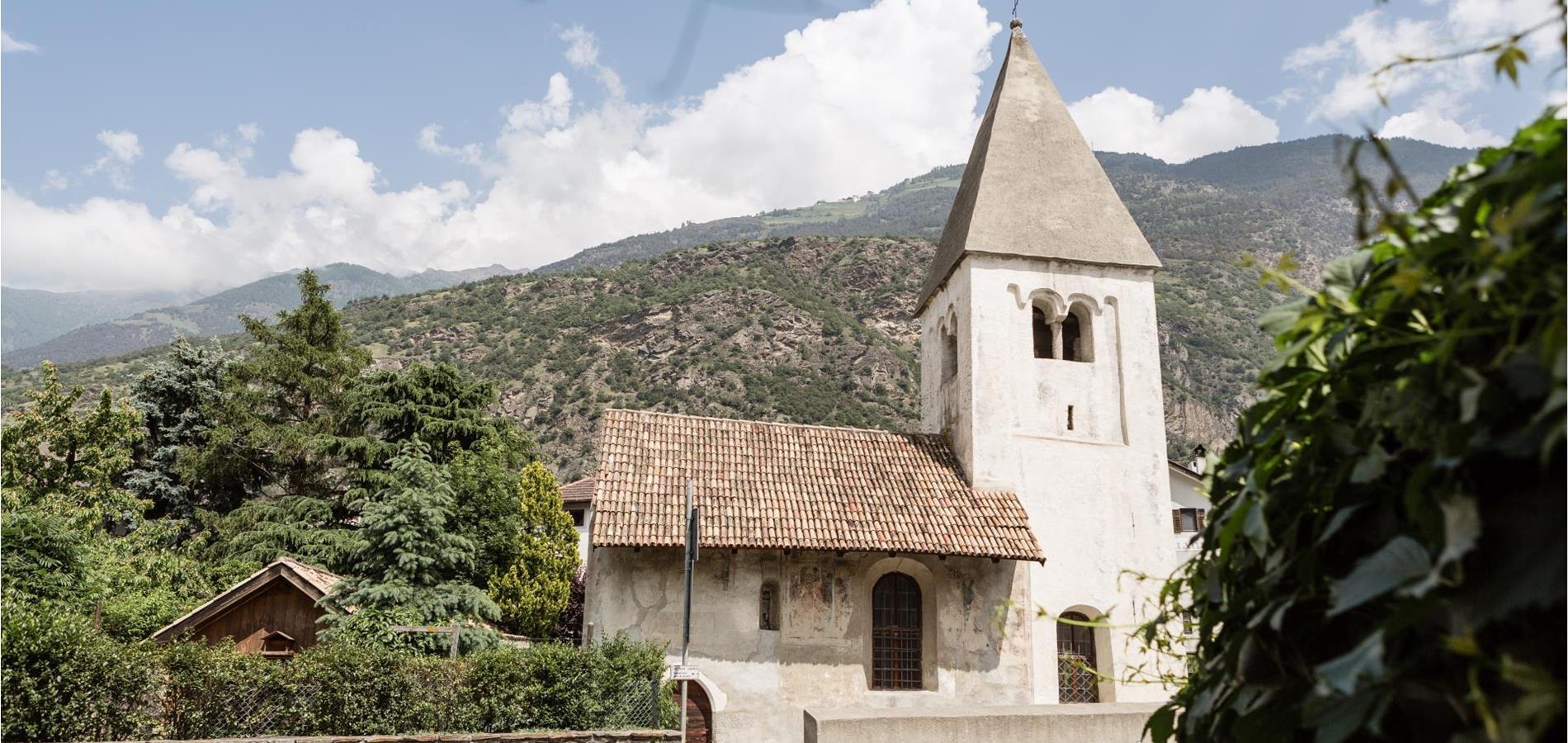 St. Nikolaus Church
The Romanesque choir tower of St. Nikolaus Church
The broad and imposing choir tower of St. Nikolaus Church in Laces is the essential hallmark of this Romanesque gem, which was erected before the year 1200 but was first documented in 1326. As the church features a choir tower structure, which is not unusual in the region, the bell tower is located directly above the choir in order to further emphasise the spiritual significance of the altar.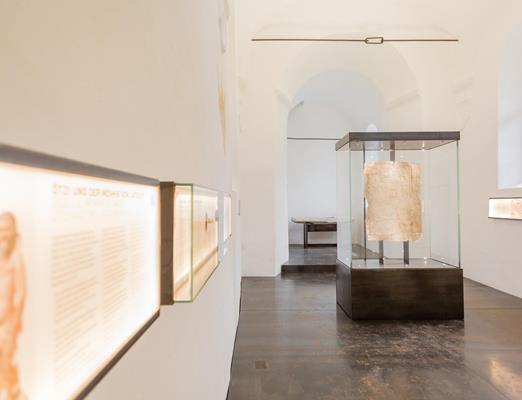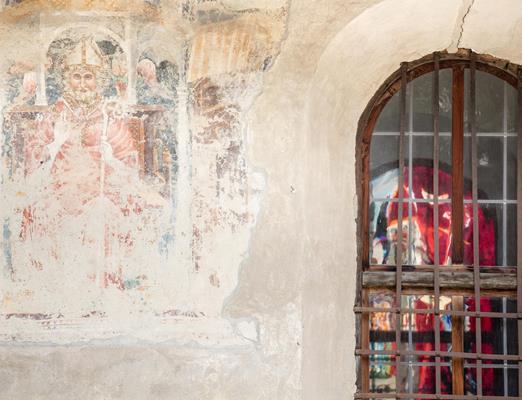 The 14th century frescoes of St. Nicholas and St. Christopher on the south side of the nave are well worth a look, while the surviving fragments of an exterior fresco depicting Jesus being taken down from the cross date from around 1210. After this sacred structure was desecrated in 1792 as part of the Josephine church reforms, it was even temporarily used as a fire station.

A marble menhir from the Chalcolithic period was discovered in the neighbouring Bichlkirche Church in 1992. Engraved with axes and daggers, the stone is now on display in St. Nikolaus Church.