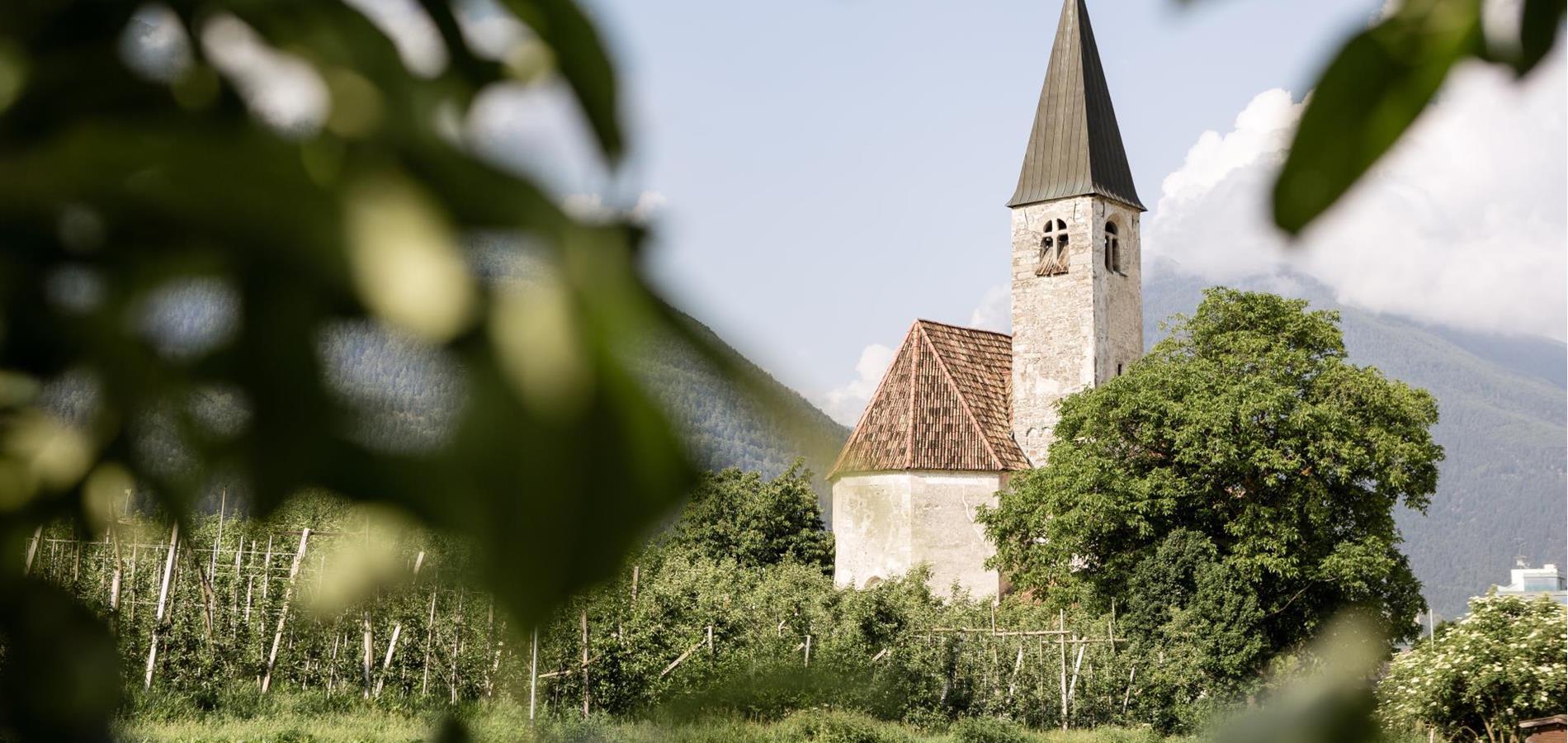 Our Lady on the Hill
The hidden marble menhir
Unsere Liebe Frau auf dem Bichl (Our Lady on the Hill) – also known as Bichlkirche Church – is the oldest church in Laces, situated on a small plateau. One of the most unusual sacred structures in Vinschgau valley, it features a harmonious blend of Romanesque, Gothic and Baroque elements.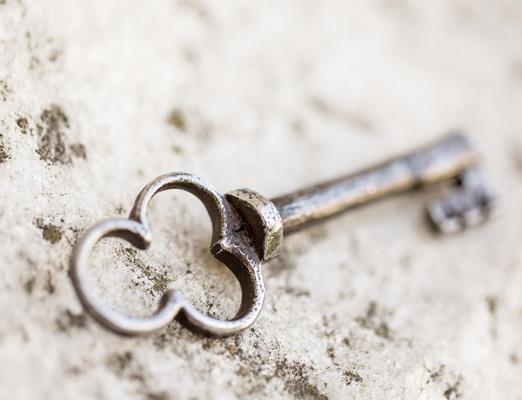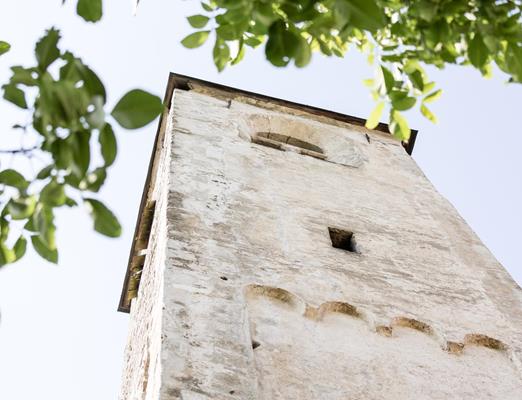 The exposed masonry serves as a typical aspect of the Romanesque construction. An inscription states that the nave was reconstructed in 1450, while the side chapel including a cupola was added in the late 17th century and richly decorated with paintings.

Restoration work performed in 1992 led to the discovery of a significant artefact from the Chalcolithic period. A 5,000-year-old statue menhir made from Lasa marble was found hidden beneath the Baroque panelling of the Gothic altar – having been used as a support surface. The uncovering of this stele on the hill indicates that this was presumably once a Neolithic cult site. Originating from Valcamonica in Lombardy, the "Lasa menhir" is now on display in the neighbouring St. Nikolaus Church.
Opening hours: May 8 - October 23