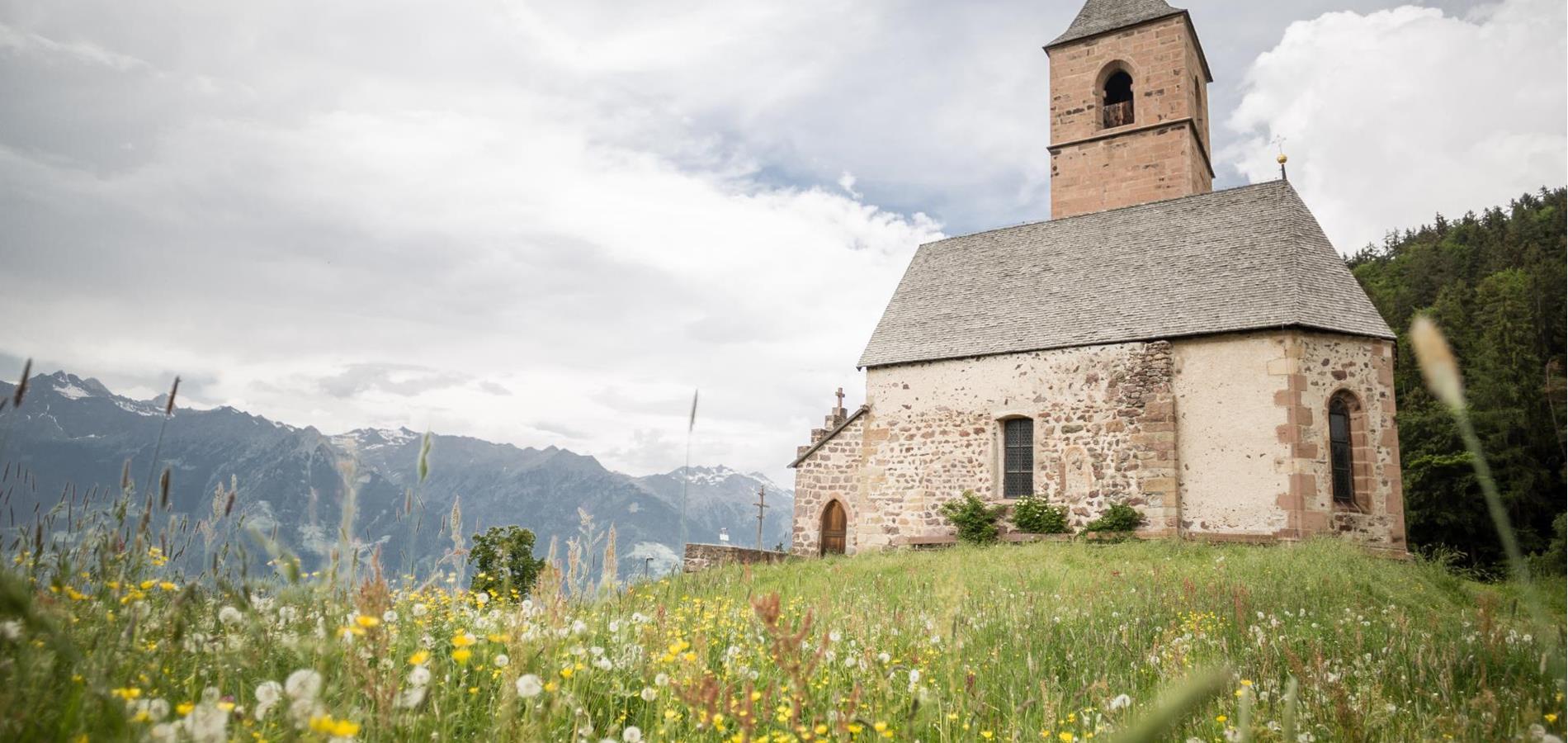 St. Kathrein Church
The Romanesque mountain church near Avelengo/Hafling
The small church of St. Kathrein, situated in a gap of the Monzoccolo/Tschögglberg high plateau, is visible from the spa town of Merano/Meran in the South Tyrolean Etschtal valley. Because of its exposed location below the Ifinger peak, the church is also popularly called "St. Kathrein in the gap." The church in South Tyrol is famous for the legend of the two giants who built St. Kathrein and the little church on Langfenn at the same time, and are said to have come into conflict.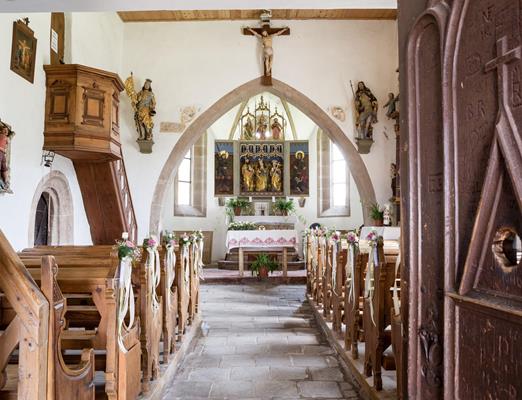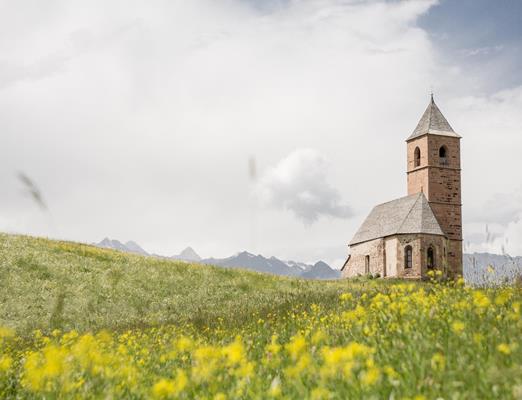 After the previous church was destroyed by fire in 1202, the newly built Romanesque church was consecrated by Bishop Egno of Trento in 1251. The walls of the nave, the flat ceiling, and a walled round arch window on the south side have been preserved from this period. The Romanesque portal carved in red sandstone was moved in 1891 from the southern wall of the nave to the newly built vestibule on the west side of the church (now the main entrance) to protect the frescoes.

At the end of the 15th century, the church was rebuilt and extended with a pointed triumphal arch. The bell tower and the late Gothic winged altar inside the church probably also date from this period.
View into the church through an opening in the portal: June 1 2020 - October 31 2020
Guided tour: August 3 2020 - August 31 2020
Guided tour: September 14 2020 - September 14 2020
Guided tour: September 28 2020 - September 28 2020
Guided tour: October 12 2020 - October 12 2020
Romanesque Day: October 17 2020 - October 17 2020
Guided tour: October 26 2020 - October 26 2020