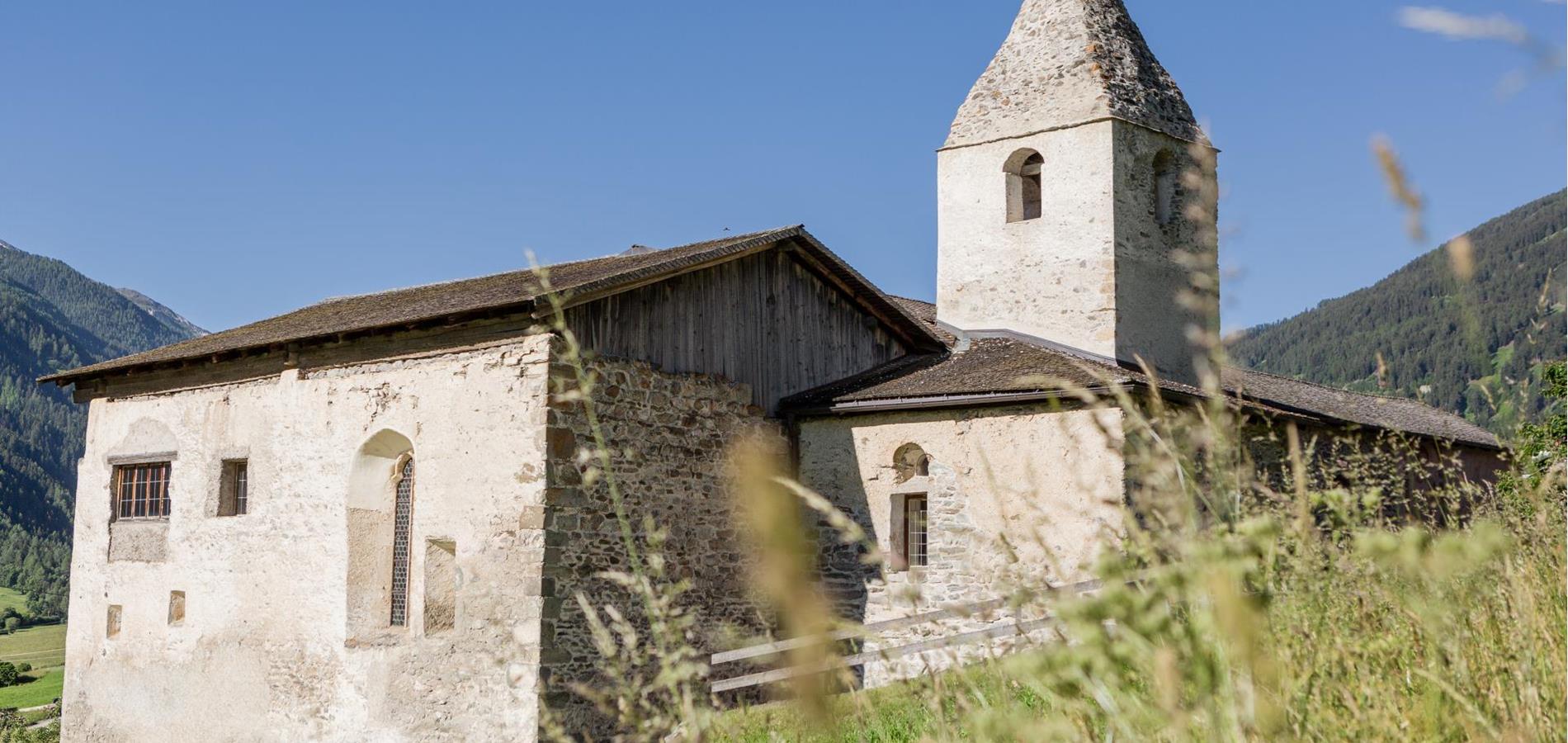 St. Johann Church
A Romanesque 'synthesis of the arts' in the upper Vinschgau valley
At the entrance to Tubre in Val Monastero/Taufers im Münstertal, near the border to Switzerland, one of the oldest and historically most interesting churches in Tyrol welcomes visitors to this tranquil village. Unobtrusive and yet eye-catching enough to attract the attention of travellers and hikers, the church features frescos from various centuries on its facade.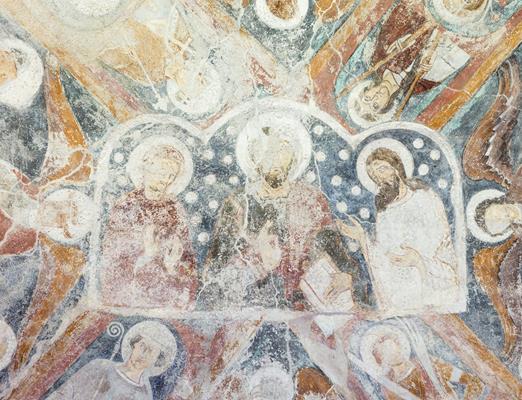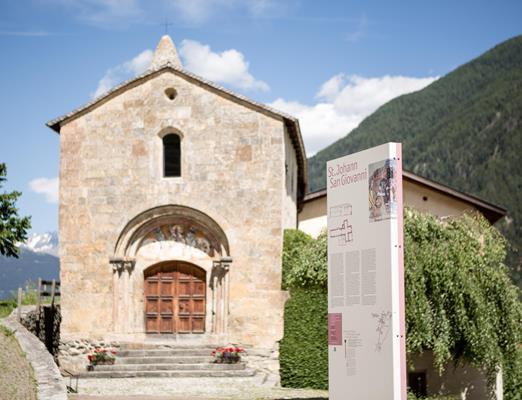 "I believe so that I may understand."
Anselm of Canterbury (1033-1109)
The central building in the form of a Greek cross is very unusual in the Alpine region, and is instead reminiscent of the Byzantine cross-in-square churches. In the 12th century, whole parts of the walls of the previous church from the 9th century were used for the construction of the church. Later, the church was used by the Order of St. John as a hospice church. For instance, the two-storey vestibule on the ground floor served as a lounge. The upper floor was used as a sleeping place for the pilgrims.
The Romanesque frescoes on the outer façade and inside the church are remarkable. Among these is the fresco of St. Christophorus on the outer northern wall, which is the oldest representation of St. Christophorus in Tyrol. The mural paintings inside the church from the middle of the 13th and 14th centuries form the largest surviving Romanesque fresco cycle in the Vinschgau valley.
The fresco cycle
Romanesque frescoes were usually designed as a cycle and range from the base to the vault. At a time when only a handful of people could write and read, they tell pictorial episodes from the Bible. On the facades and inside of St. Johann Church in Tures/Taufers, particularly well-preserved Romanesque frescoes from around 1220 can be admired. Worth seeing are, among others, the baptism of Christ, Moses as law giver, and also the writings of church fathers. The fresco of St. Christophorus on the north wall was completed around 1250.
opening times: all-season
visit: June 1 2020 - October 31 2020
visit: August 1 2020 - August 31 2020