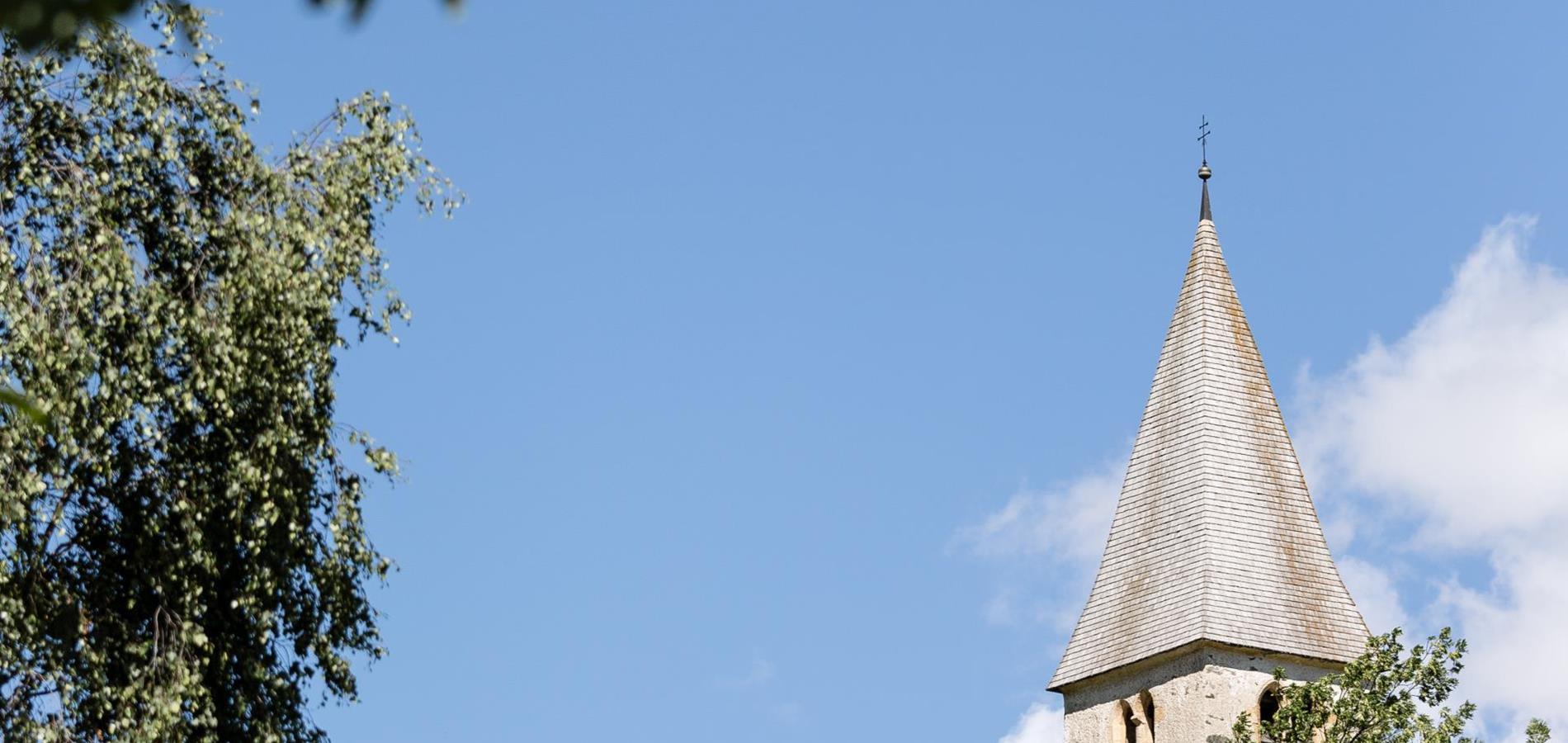 St. Nikolaus Church
Of fools and fabulous beings
On the way from Burgusio/Burgeis to the Marienberg monastery in the Vinschgau valley, is the small St. Nikolaus Church, which was consecrated around 1199 . The little church is known for its coffered ceiling from the 16th century, on which a fool is depicted in the wash tub with the apt saying: "Item wen(n) Nar(r)en lang leben, so wer(d)en si(e) alt" (When fools live long, they become old).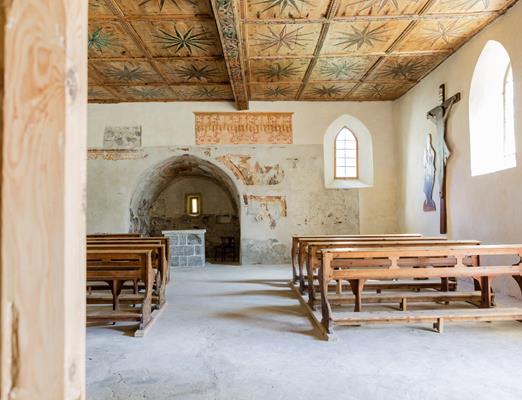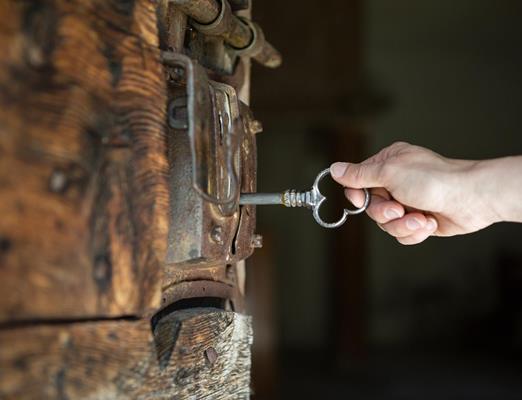 A flat nave with slit windows adjoins the tower of the church. The semicircular vaulted apse contains frescoes from the 13th century, including a representation of Christ in the Mandorla. On a different fresco, Cain places his sacrifice in the hand of God.

The melancholic siren with its naked upper body and long hair is masterfully executed and thus represent an antipole to Christian salvation. This is quite common motif in the Romanesque picture canon in which mythical creatures symbolize chaos, the deep sea or the sinister earth. Above the plain door, St. Nicholas blesses those who enter.