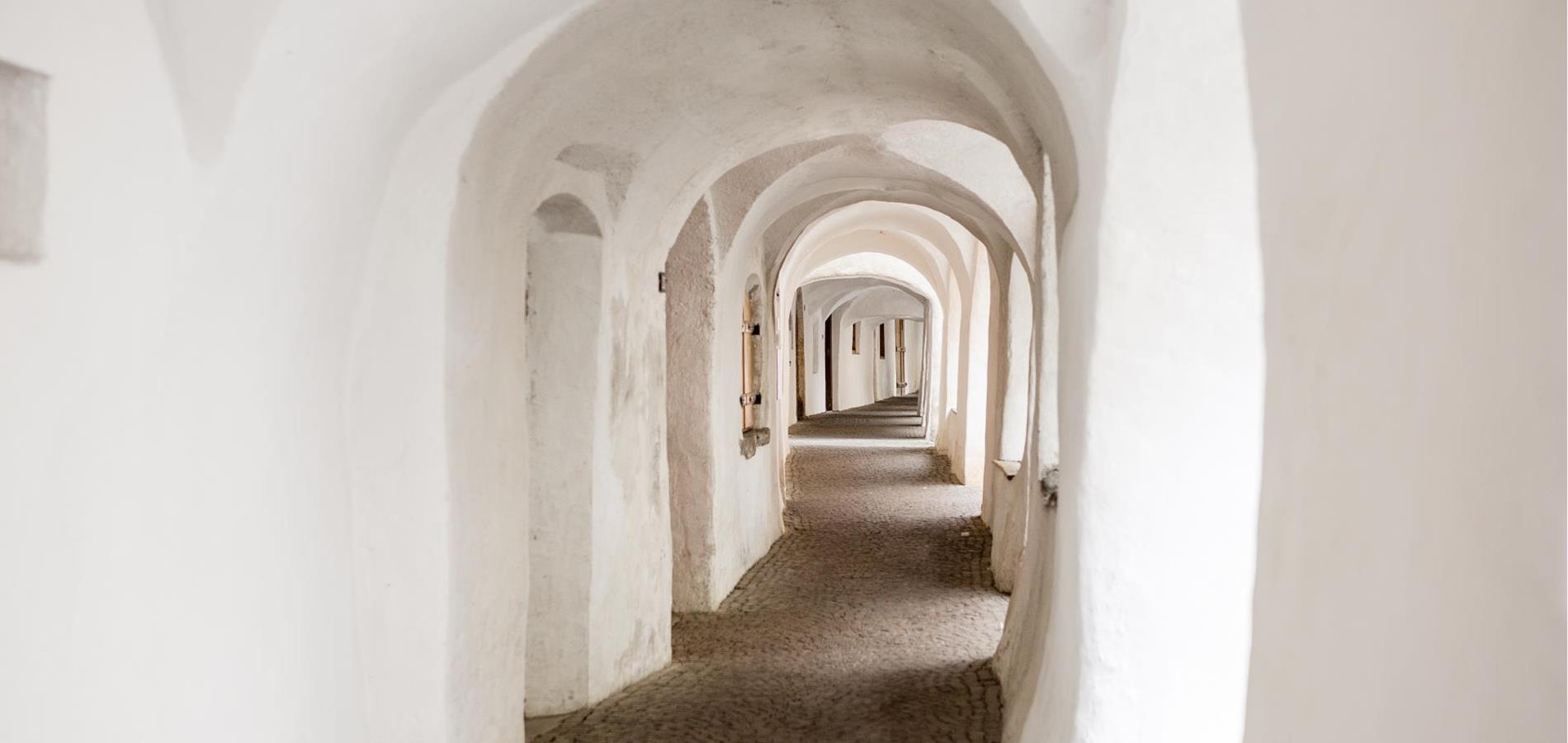 City of Glorenza/Glurns
A small medieval town with an eventful history
Journey into the Middle Ages by entering one of the city gates of Glorenza. Preserved in its entirety, the circular wall encloses the alleyways, arches and squares of the smallest town in South Tyrol, which was granted market rights by Meinhard II in 1291. Due to its favourable location on the Etsch river and the Via Claudia Augusta trade route, the hamlet was already an important trading centre in Roman times.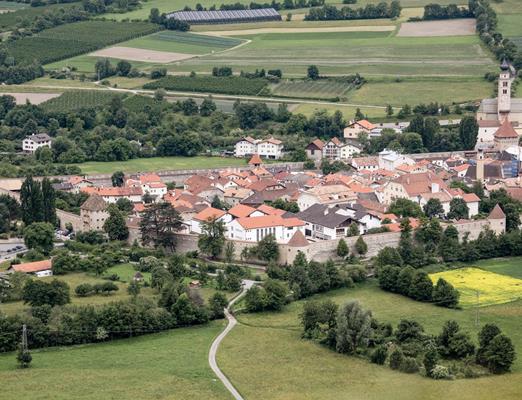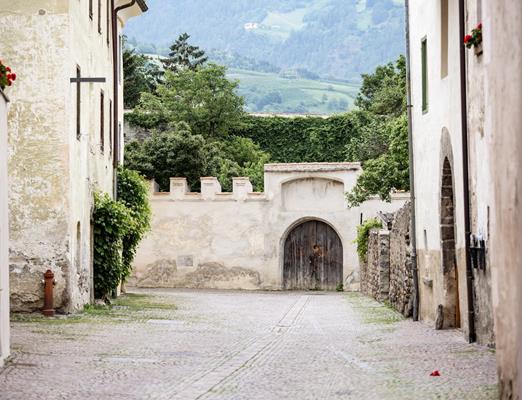 "They truly have no reason to fear thieves, who lay up treasures for themselves in heaven."
Bernard of Clairvaux (1091 - 1153)
From 1233, Glorenza/Glurns was the seat of the Prince Regent's Court. Each person condemned to death was entitled to a cushion, which was made by the farmers of a small farm, which is still called Polsterhof ("cushion farm") today. The richness of the town was not only due to the lively legal and commercial activity based around salt and goods, but also to the right to collect road tolls. The victory of the Three Leauges in the Battle of Calven in 1499 meant economic setback and as a result, the town was plundered and burned. The reconstructed town wall was not completed until 1580.
After the development of new trade routes in the early modern period, the town lost importance, the population became impoverished, and increasingly turned to agriculture and migratory trade. It wasn't until the 20th century, that Glorenza experienced a revival. Today, the history of the town is illustrated on three floors in the Sluderno/Schluderns gate tower. Additionally, a permanent exhibition about the Glorenza artist and caricaturist Paul Flora can be seen in the church tower.
The Glorenza Mouse Process
In 1519, when Glorenza was still suffering from the consequences of the Battle of Calven, the field mice were put on trial. The rodents had done great damage and were sued. To this day, the process protocols are still a mystery. It certainly played a role that one could not pay the tithe in these difficult times. At the trial, witnesses were heard, facts collected and a defender assigned to the mice. However, the judge was lenient and expelled the mice from the city freely. It is not known whether they accepted the verdict. The "Glorenza mice" sweet chocolate can still be found in the hamlet today.
Guided tours in summer: April 6 2020 - October 26 2020
Guided tours in winter: July 21 2020 - August 31 2020