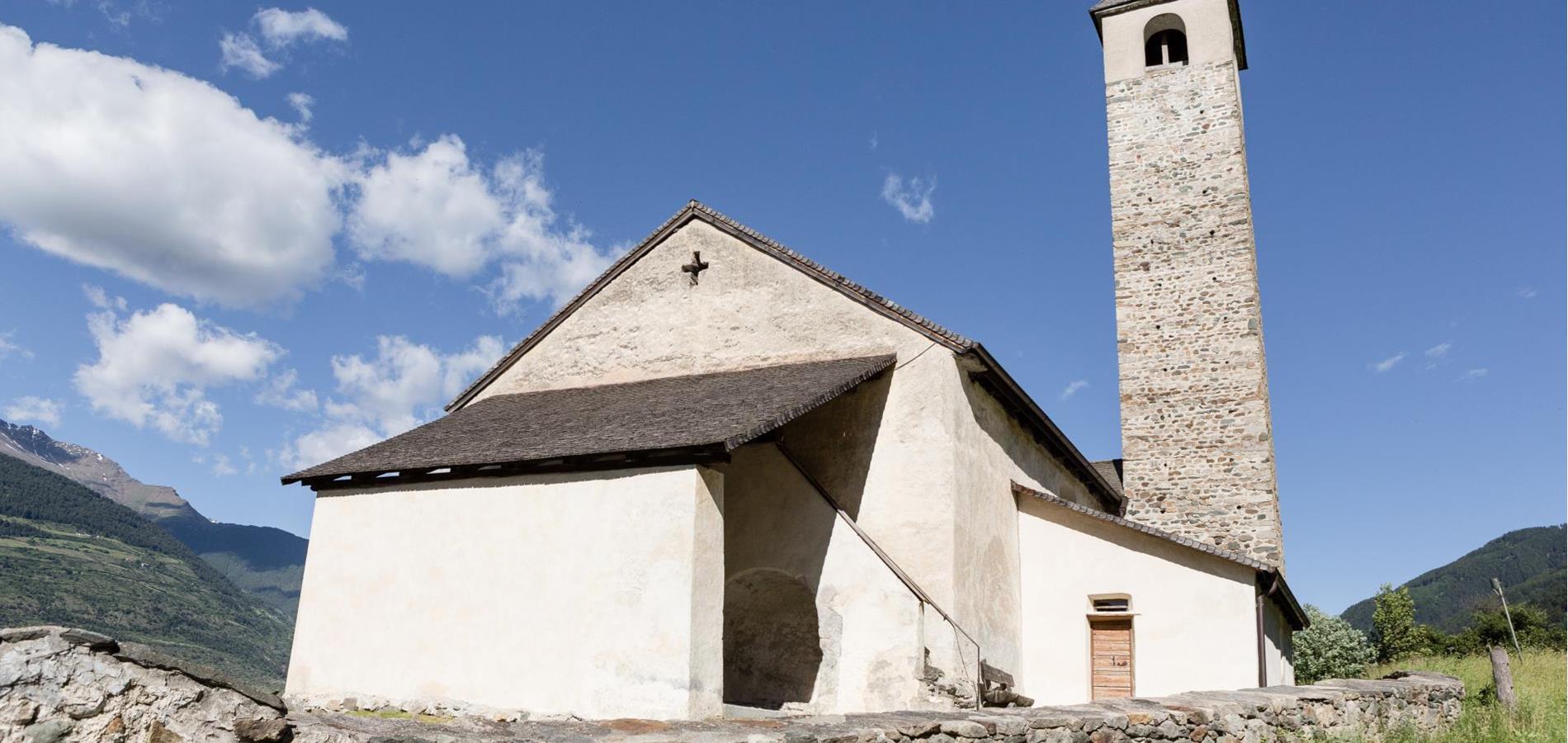 St. Johann Church
A Romanesque gem at the gateway of Stilfserjoch pass
Prato allo Stelvio/Prad am Stilfserjoch's oldest church, St. Johann, is located in the village's southeast in a green meadow landscape at the gateway of the high Alpine Ortler mountains. John the Evangelist and John the Baptist are honoured as patron saints.

St. Johann Church was built at the end of the 13th century by the Counts of Tschengelsberg for there own use. It was designed in Romanesque style and pastored by the clergy from Cengles/Tschengls. In 1421, just 100 years later, the last of the Tschenglsberg line died.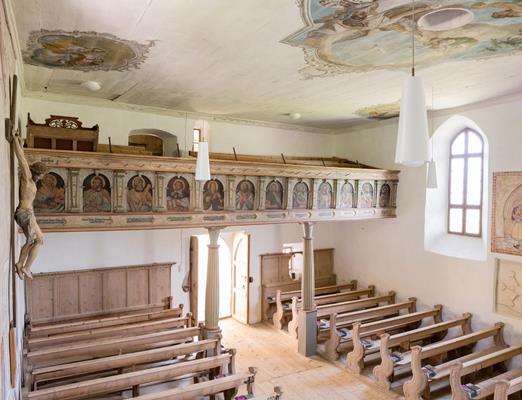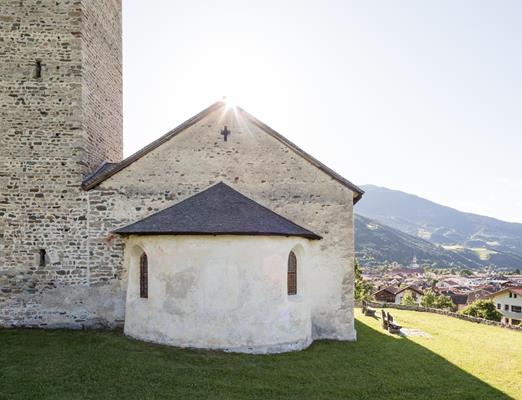 "All nature is at the disposal of humankind. We are to work with it. For without we cannot survive."
Hildegard of Bingen (1098 - 1179)
With its recessed round apse and the flat ceiling in the nave, the St. Johann Church is a typical Romanesque church that underwent constant structural changes as time went on. In addition to the exposed Romanesque frescoes, valuable Gothic frescoes are also on display, as are a baroque wooden ceiling and a impeccable tomb slab from the Counts of Tschengelsberg, as well as a gallery dating from the year 1600.
The two contemporary frescoes by the Malles/Mals painter Karl Plattner from 1948 are also quite significant. The roof was recently covered with traditional shingles in 2002.
The lonely grave of Hermann Müller
A lonely cast-iron grave is in the cemetery of St. Johann Church in Prato/Prad. This grave of honour is the final resting place of the German botanist Hermann Müller. Müller died suddenly on August 25, 1883 during a research trip to the Ortler region and was buried locally in Prato. The Thuringian scientist, whom Charles Darwin valued above all others, recognised in the course of his research work that flowers and animals co-evolve in response to one another. An orchid species was also named after him posthumously.
Guided tours: May 1 - September 30
Closed: October 1 - April 30