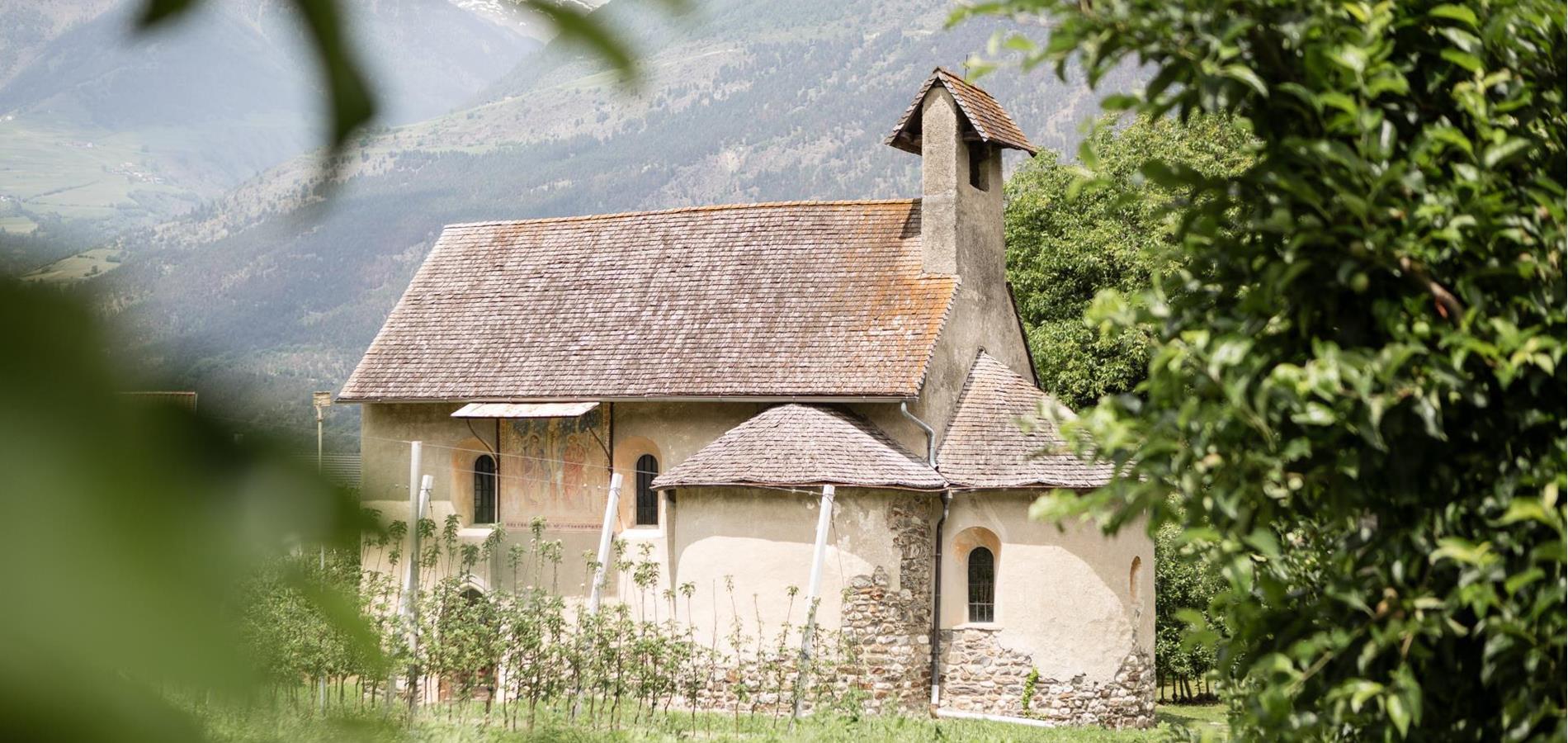 St. Vigilius Church
Three apses in the form of a cloverleaf
One of the oldest sacred structures in Vinschgau valley, South Tyrol, is the Romanesque St. Vigilius church – also known as St. Blaise's Church. Nestled among the orchards of Morter near Laces/Latsch, the church is just a short picturesque hike away.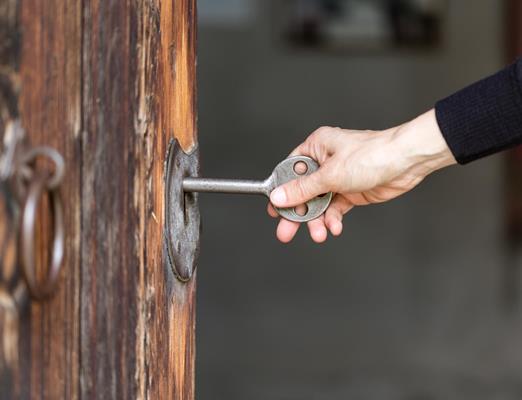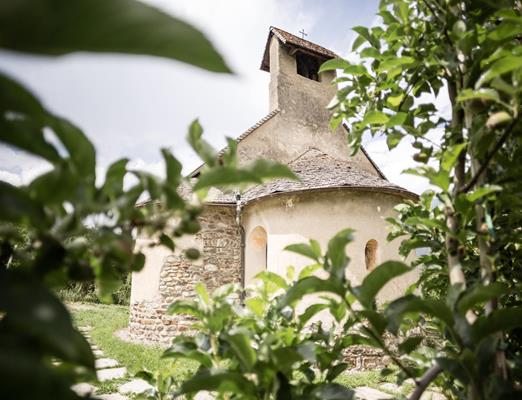 As the only three-conch structure in Tyrol, the church boasts a cloverleaf shape and a trio of apses that lend it a strangely Byzantine appearance. A line of text in the nave, which features a wooden ceiling, states that the church was consecrated on 29 September 1080 by the Bishop of Trento. The very name of St. Vigilius is testament to the fact that the church belonged to Trento in the diocese of Chur, as the Vinschgau region rarely celebrated him as a martyr and former Bishop of Trento.

The chapel includes a belfry, choir gable, several round-arch windows and a stone framed pointed-arch gate with a round portal – and its facade is adorned by a crucifixion group dating from around 1400. Although few frescoes remain in the interior, the surviving works have been wonderfully restored.
Time table: March 1 - December 31